Adding Links to your Instagram stories isn't all that impossible you know, in fact it's very easy but it's only restricted to business accounts, That's accounts having more than 10k followers and and also accounts having the blue badge. So if you use Instagram for business and you actually wanna add links to your stories instead of going to your bio anytime you wanna post a link then here's the easypizzy method on how to do that.
You can select any picture ir video from your Phone or swipe up on the Story screen to import any image taken within the last 24 hours.
To add your link,
click on the chain link icon
at the top of your story.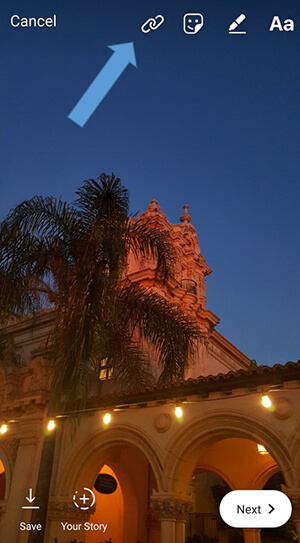 When you click on the Chain Icon, a new window will appear on your screen, allowing you to
input the link destination of your choice
. Type in the complete URL address and
tap on the green check mark
(on Android) or "Done" (on iOS) to save the link.
When people on Instagram view one of your story posts that includes a link, they'll see the See More option at the bottom of the screen.
That's really how to add links to your stories on Instagram and this is really useful if you intend driving traffic to your blog, so that's it guys, if you have a business account with more than 10k followers or you have the verified Instagram account (Accounts with blue badge) then you can give it a try and lets us know how it goes and credit goes to
SME
for this wonderful post!!!